Weekend Routine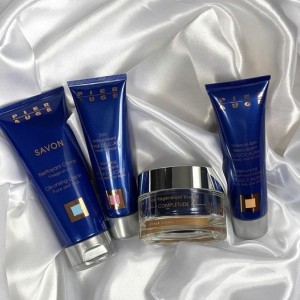 Your weekend routine in three steps.
Then, purify your skin with the resourcing treatment Douce Aura.
First, cleanse your skin with Savon cleansing cream. 
Last, use your favourite skincare treatment depending on your needs, that we have in the products we have in the active soothing program. Ental Delicate for an ultimate comfort, Tri-active Completude for a complete anti-aging treatment.